30-Day Class with Casey Neistat
FILMMAKING & STORYTELLING
CREATE 2 ORIGINAL SHORT FILMS WITH CASEY NEISTAT
CLASS OVERVIEW
Become a better filmmaker and storyteller in 30 days. During this one-month class, learn from filmmaker and YouTube pioneer Casey Neistat. Follow along with Casey's creative process and finish the class with 2 shareable films of your own.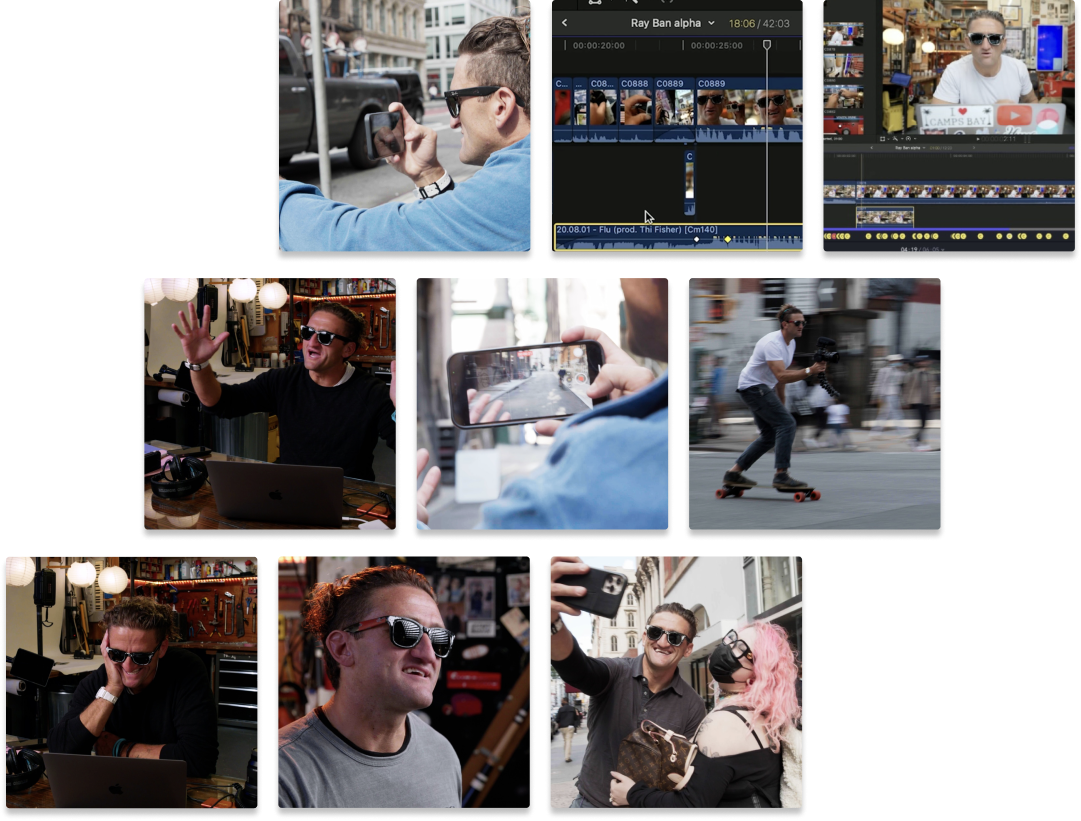 A BETTER KIND OF ONLINE CLASS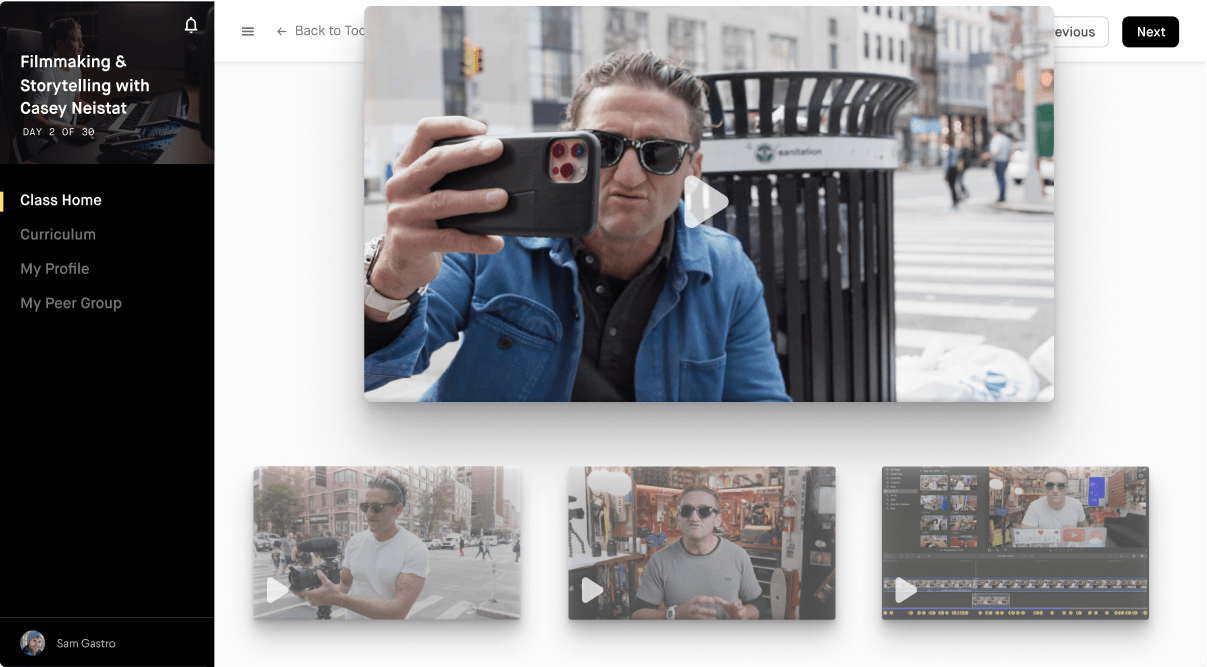 WATCH
The real creative process, on demand
Access the pre-recorded videos at any time and learn from Casey as he makes two short films from scratch.
Lifetime access to video lessons
PRACTICE
Learn by doing
Create two original short films of your own with guided assignments that break down the process
Structured but flexible to fit your schedule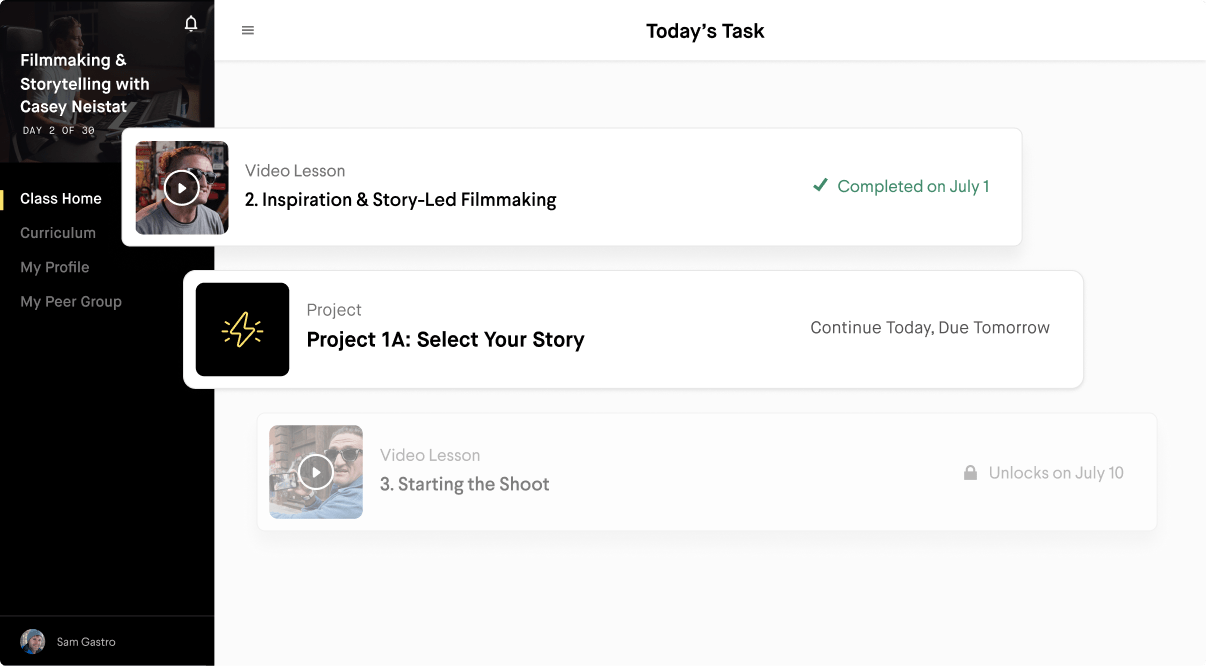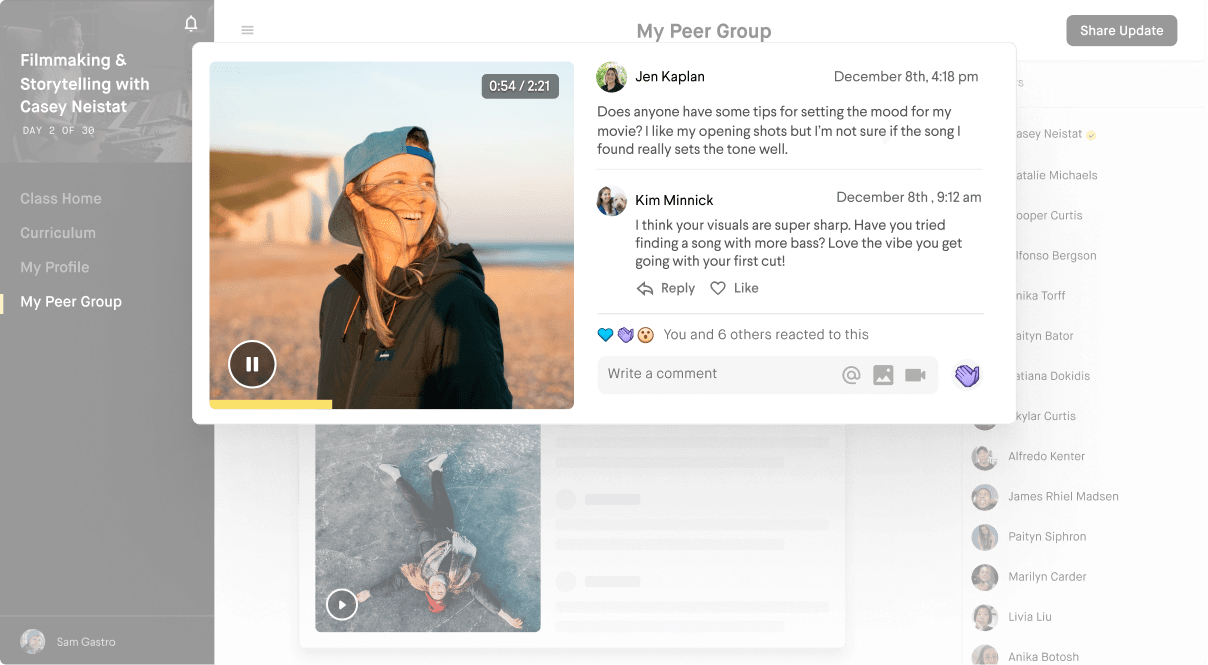 SHARE
Create alongside peers
Share work, give feedback and connect with 25 others taking the class alongside you
Get inspired by other filmmakers
LEARN THROUGH A STRUCTURED PROCESS
TRANSFORM THE WAY YOU MAKE MOVIES
Part 1
Storytelling & Filmmaking Fundamentals
For Film #1, Casey shares his start-to-finish filmmaking process. Using just his phone, he creates an entire movie from scratch, sharing his full range of techniques along the way. You'll follow along with Casey's process step-by-step and create an original, story-driven film of your own.
Part 2
Cinematography & The Complete Toolkit
For Film #2, Casey dives deep into his full set of filmmaking tools and techniques as he creates a more ambitious film. In this film, he uses a wider range of gear, shooting methods, and narrative techniques to create a more cinematic movie. You'll again follow along and create a second, larger film.
CASEY'S CLASS COVERS:
Finding Ideas & Stories

Cinematography & Visual Storytelling

Editing, Pacing & Rhythm

Setting the Tone with Music

The Three-Act Structure

Getting the Most Out of Your Gear

Vlogging & Spontaneous Filmmaking

Titles, Text Graphics & Overlays

Introducing Characters & Settings

Keeping Your Audience Engaged

Reviewing & Polishing Your Work

Sound Design, Effects & Editing

Filmmaking Tricks & Casey-isms

Creative Problem Solving

Develop Your Voice as a Filmmaker
LEARN FROM THE BEST
CASEY NEISTAT
A trailblazer in online filmmaking, Casey Neistat has created over 1,000 movies that have garnered more than 3 billion views. He creates genre-defining work that has influenced creators for the past decade and earned him acclaim for viral films like "Make It Count" and "Bike Lanes." On his YouTube channel, Casey shares stories from his own life through his unique filmmaking lens, blending the spirit of home movies with over two decades of cinematic expertise.