PRO EDU – Architecture Photography & Retouching
TONY ROSLUND TEACHES COMMERCIAL ARCHITECTURE
LEARN COMMERCIAL ARCHITECTURE FROM A-Z
Go on-location with Tony Roslund to photograph multiple rooms in a beautiful, large Microsoft office space designed by HOK Architects. Learn his entire architecture photography process to find angles, utilize natural light, light with strobes, and shoot building exteriors and interiors. Make images that architects can connect with.
These tips will help you market yourself as a professional photographer shooting:
Hospitality
Restaurants
Workspaces
Interior
Exterior
Colleges
Retail
Time Lapse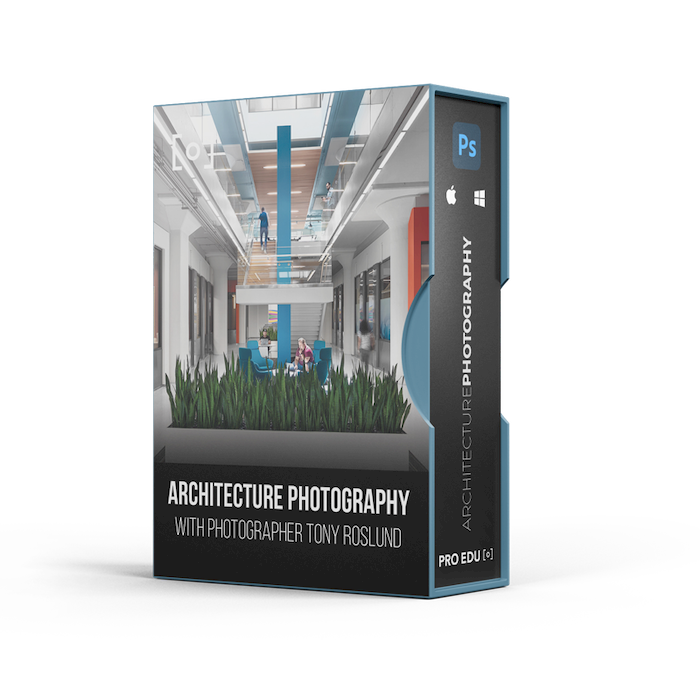 WE COVER EVERY ASPECT YOU NEED
Included is a tutorial on post production with photographer Barry Mackenzie.
At the end of the class, you'll be able to hold effective meetings with building architects, maximize your time on set, and pare down your gear to just the essentials that fit in one backpack. Not only that, he'll teach you how the cost sharing price model works so you can implement it in your professional photography business.
INCLUDED IN THIS COURSE DOWNLOAD
Business Strategies Included
SPANISH SUBTITLES Included
Access For Life
Receive an in depth breakdown of the complete gear kit that Tony uses for all of his commercial architecture productions. In this section, learn why he uses a specific camera body and array of lenses for his shoots to achieve best results on set and in post