AND RETOUCHING WITH JAKE HICKS | PART 1
JAKE HICKS TEACHES COLOR GEL PORTRAITURE
A MASTERCLASS FROM THE LEADER IN COLOR GEL LIGHTING
Color has never been more important to the story of an image. Famed UK photographer, Jake Hicks walks you through his signature style using color gels to create vibrant and life-filled photography that grabs a hold of every viewer. Jake takes you from understanding the basics of bringing color to your subjects to creating complex color schematics with a dynamic impact.
COLOR GEL LIGHTING
Color gels are a great way to unlock the mysteries of white light. When you master lighting with color gels you are actually mastering white light photography. This tutorial shows how to introduce color gels to existing setups.
Jake says, "I get sent messages time and time again from photographers who are trying to learn how to take gel lighting shots, and I see the same mistakes happening every single time." He has created a curriculum that addresses every single one of these issues.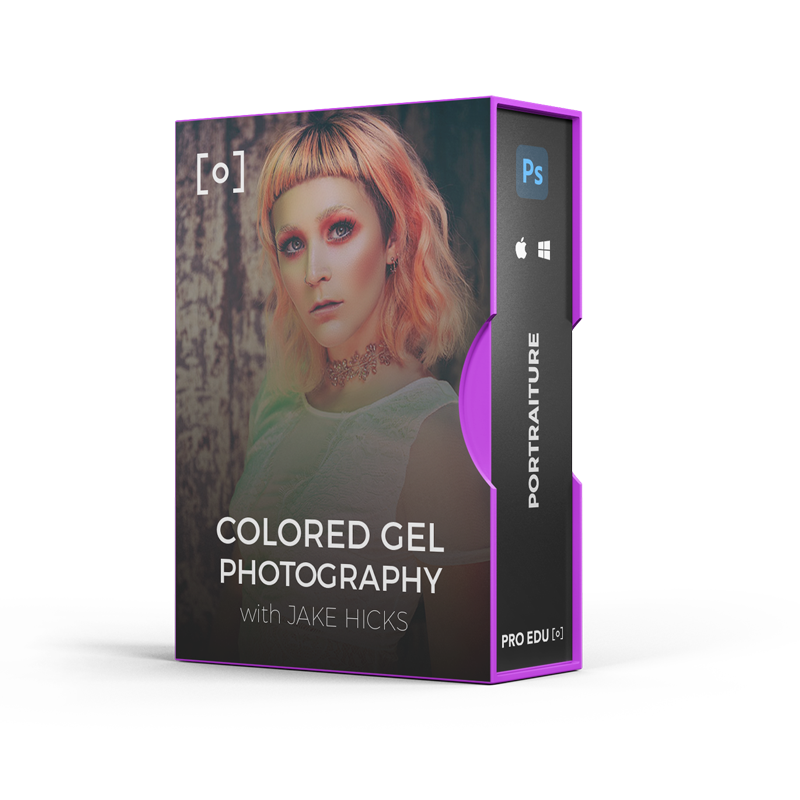 A MANDATORY CLASS ON COLORED GEL
This color gel tutorial covers everything from fundamental concepts to the most advanced lighting setups. You will learn how to rely more on technique and less on post-production.
INCLUDED IN THIS COURSE DOWNLOAD
Business Strategies Included
SPANISH SUBTITLES Included
Any Version Of Photoshop
WELCOME TO YOUR NEW APPROACH TO CLEAN LIGHTING
Join photographer, Jake Hicks, in the complete guide to creating Colored Gel Portraits. Listen as Jake discusses his philosophy as a creative artist and his belief in the importance of differentiating yourself. Receive a course overview, highlighting the four key looks that will be covered – Gelled Flair, Gelled Beauty, Gelled Edge, and finally mix it up with a Color Wash process with three distinct colors. Learn complex lighting setups, color theory, and execute incredibly high visual art, with fairly basic gear. Learn to create incredibly distinct, highly detailed, beautiful works of art with Colored Gel Portraits.
TAKE YOUR COLOR FURTHER IN POST
Learn the impact exposure has on the hue of a gel color. Apply best practices to control unwanted color contamination when using multiple gels. Explore how to effectively utilize both soft and hard light modifiers. Understand the practical applications of clean colored gel lighting and how to get the most out of your RAW images in post-production. Hover or tap on the image below to see the before.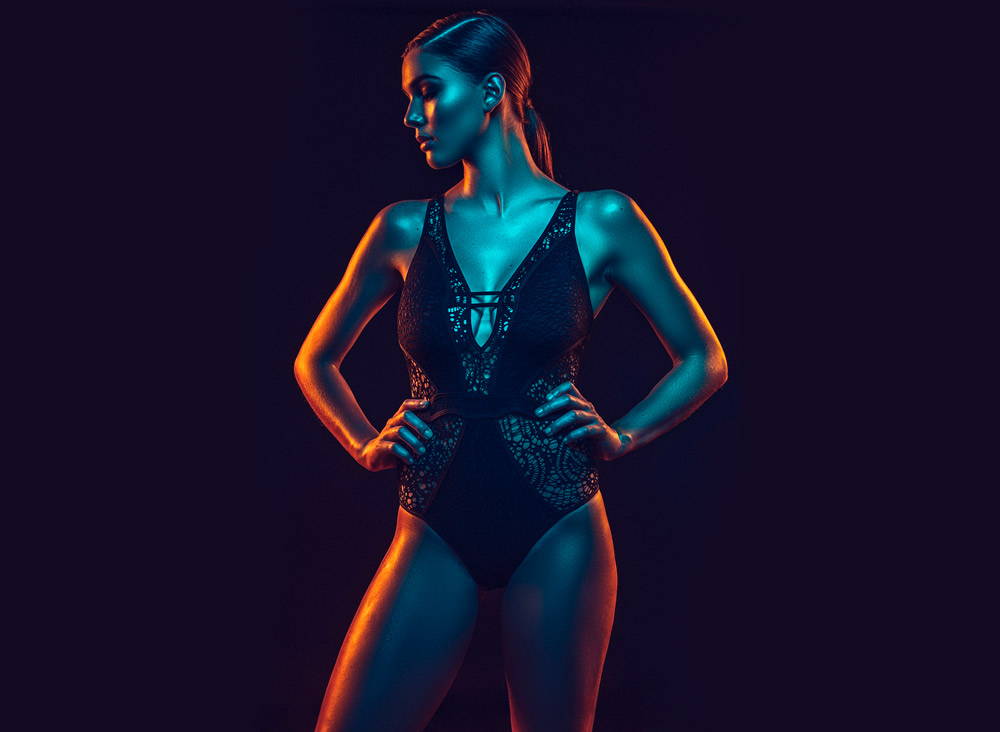 Professional photographer, Jake Hicks, is known as an industry standout because of his unique and vibrant style. As a leader in the art of Color Gelled Photography, Jake divides his demanding schedule between teaching his popular workshops and creating aesthetically, colorful images for commercial clients. His impactful style not only sets him apart from his peers, but helps him promote the importance of creating colorful dynamic visuals in camera, instead of relying on heavy post-processing.